ERI Marine Seismology
Data Analysis and Method Development

Most earthquakes, big to small, take place
along the plate interface under the ocean floor.
It is our task to probe into the earth
to understand the mechanisms of
generation and propagation of the rupture
along the fault system.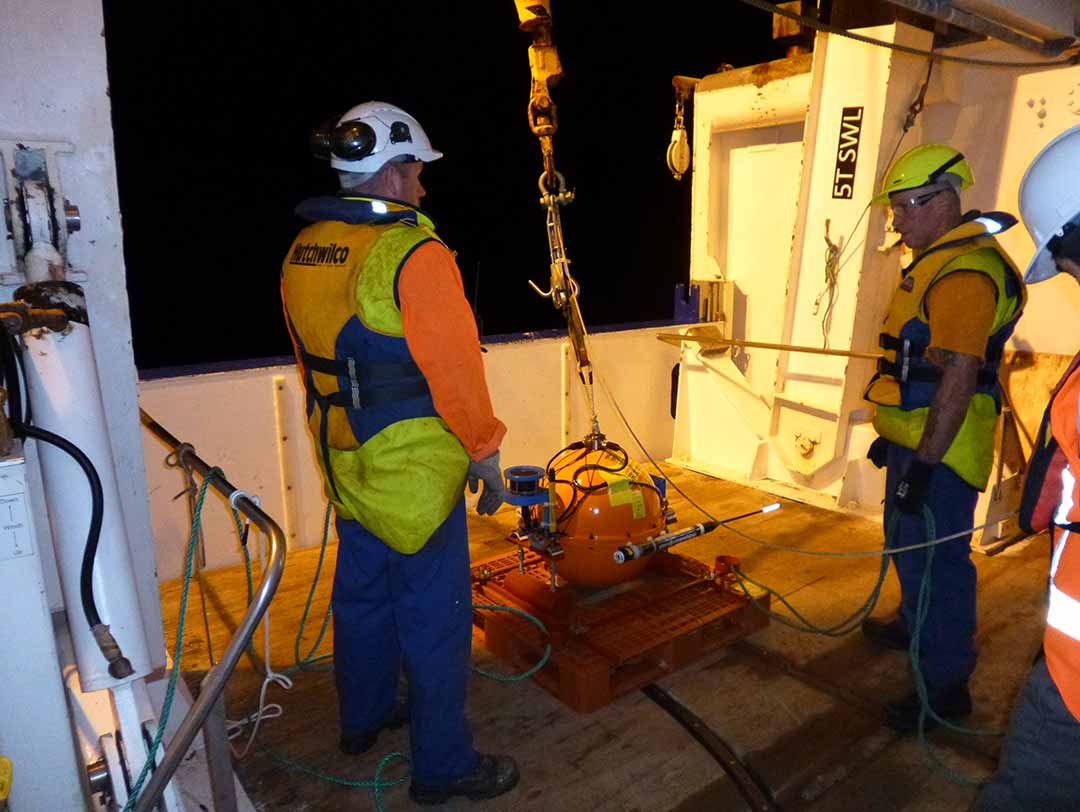 An ERI ocean bottom seismometer (OBS) is ready to go for one year-long observation on the ~3000 m deep seafloor. Onboard R/V Tangaroa (NIWA, NZ) during the HOBITSS international observation experiment in the Hikurangi subduction zone, offshore of the North Island, New Zealand.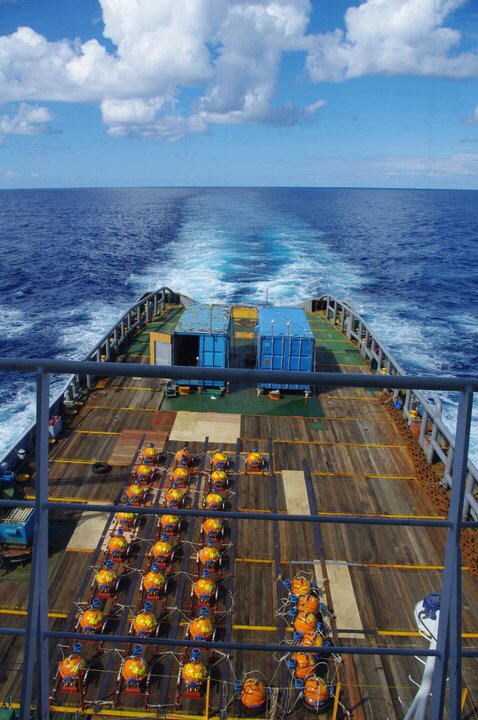 Ocean bottom seismometers (OBSs: orange balls) on deck.
~100 km off Ibaraki Prefecture, Japan.
What's New

Apr. 05, 2023
Contents added to "RESEARCH"
Oct. 26, 2020
Homepage 2nd Renewal
Jan. 10, 2018
Homepage Renewal