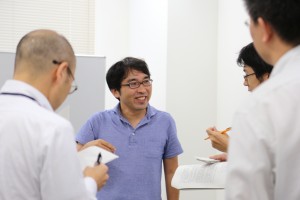 "Media Availability" held in ERI
A press conference organized by Science, was held on 24th August in ERI. This was the first "Media Availability" held in Japan.
The speaker :Associate Prof. Kiwamu Nishida in Division of Theoretical Geoscience, spoke about his paper "Teleseismic S-wave microseisms" (author:Kiwamu Nishida, Ryota Takagi) published on Science (24th Aug).
His paper depict the possibility of revealing earth's interior by detecting seismic waves from distant storms.