We introduce the mission and the staff of International office ar ERI.
Our Vision
This office was established in April 2005. Region of Asia and Pacific including Japanese Islands are the area of geological disasters. It is imminent to promote researches on disaster mitigation in this region. Earthquake Research Institute has conducted advanced researches of earthquake and volcanoes in the region of Asia and Western Pacific. In Earth Observation Summit that was held in April 2004, it was declared that Japan should take a leadership to contribute to the international community in this region in the study field of earthquakes and volcanoes. Moreover, international cooperation is promoted in the national projects of earthquake prediction and volcanic eruption prediction. Considering these circumstances, Earthquake Research Institute opened this office, for aiming at the promotion of international joint researches and dissemination of scientific results to the countries that need them. To this end, the office promotes international research cooperation through exchanging researchers, holding international symposia and deploying urgent scientific teams for disastrous earthquakes and volcanic eruptions in the region, under the cooperation with related domestic and oversea institutes.
Greetings
Welcome to ERI.
The primary task of the International Research Promotion Office (International Office) is to promote international activities of ERI. It includes; inviting professors/post-docs for up to 1 year, inviting graduate students for ~3 weeks (JST Sakura Science Program), and sending ERI students/researchers and holding workshops/symposiums with several foreign institutes (such as Southern California Earthquake Center, China Earthquake Administration, or Institut de Physique du Globe de Paris), with which ERI has Memorandum of Understanding.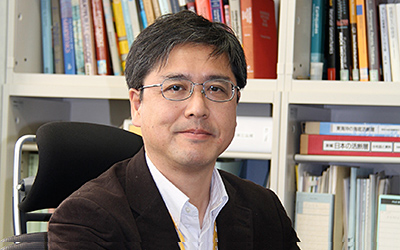 Members
Masataka KINOSHITA [Professor / Head of the Office]
Hikaru IWAMORI [Professor]
Hajime SHIOBARA [Professor]
Takehiko HIRAGA [Professor]
Kimihiro MOCHIZUKI [Professor]
Wijerathne Maddegedara Lalith Lakshman [Associate Professor]
Yosuke AOKI [Associate Professor]
Fukashi MAENO [Associate Professor]
Junichi FUKUDA  [Associate Professor]
Universities/Institutions with Agreements (July 2016)
Contact Us
Location & Contact
1-1, Yayoi 1, Bunkyo-ku, Tokyo ( Zip. 113-0032 )
3rd Floor, Building #1
Tel 03-5841-0792
FAX 03-5841-5643
e-mail: intl-office@eri.u-tokyo.ac.jp
How to reach us
From Narita International Airport (NRT/RJAA):
At Narita airport, please take the following train to Ueno-station:
http://www.keisei.co.jp/keisei/tetudou/keisei_us/top.html

It should not be too difficult for you get on this, and as Ueno-station is the last stop, you can relax while you are on it.

Map of Ueno station:
http://www.keisei.co.jp/keisei/tetudou/skyliner/us/station_map/ueno.html

At Ueno-station, you can take a taxi to ERI. You should probably print out the information to show it to the taxi driver. It's a short ride and should be about 1,000-1,500 yen.
Access from the nearest stations
10 minutes walk from Nezu Station (C14, Subway Chiyoda Line)
4 minutes walk from Todaimae Station (N12, Subway Namboku Line)